News Link • Libya • https://www.zerohedge.com by Tyler Durdan
Reuters reports, "Heavy fighting raged in the Libyan capital on Saturday as eastern forces made a new push to advance inside the city controlled by the internationally recognized government." The LNA's new push began Saturday morning in a southern suburb, and continues the siege which began in early April, and has involved tanks, mortars, heavy urban fighting, and warplanes.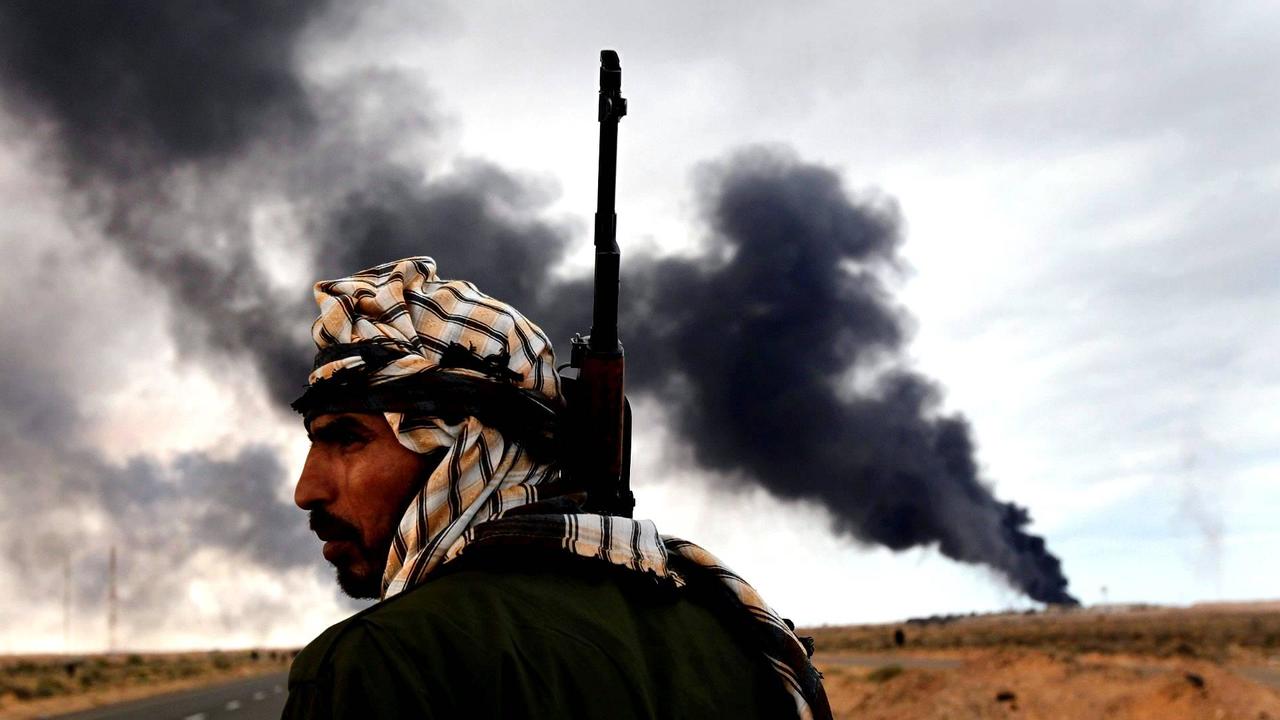 Recent clashes near Tripoli's old airport. Image source: Al Jazeera
Gen. Haftar — who solidified control of Eastern Libya over the past two years and swept through the south in January, is seeking full control over Tripoli which would secure his hold of the entire country and its vital oil resources, of which he already controls a major chunk of in the east and south. 
He's long been described by many analysts as "the CIA's man in Libya" — given he spent a couple decades living in exile a mere few minutes from CIA headquarters in Langley, Virginia during Gaddafi's rule.
Last month, the White House went from a position of nominal support for the UN-backed government in Tripoli (now under attack by Haftar), to openly backing Haftar for the first time. A White House statement said Trump "recognized Field Marshal Haftar's significant role in fighting terrorism and securing Libya's oil resources" during a phone call with the "renegade" general.