News Link • Bitcoin • https://www.zerohedge.com
Shortly before 11pm EDT on Thursday night, we reported that cryptos suddenly jerked lower with Bitcoin flash-crashing over 15%, sliding as low as $6,395 on Bitmex XBTUSD perpetual swap - the most liquid bitcoin contract globally - before bouncing back.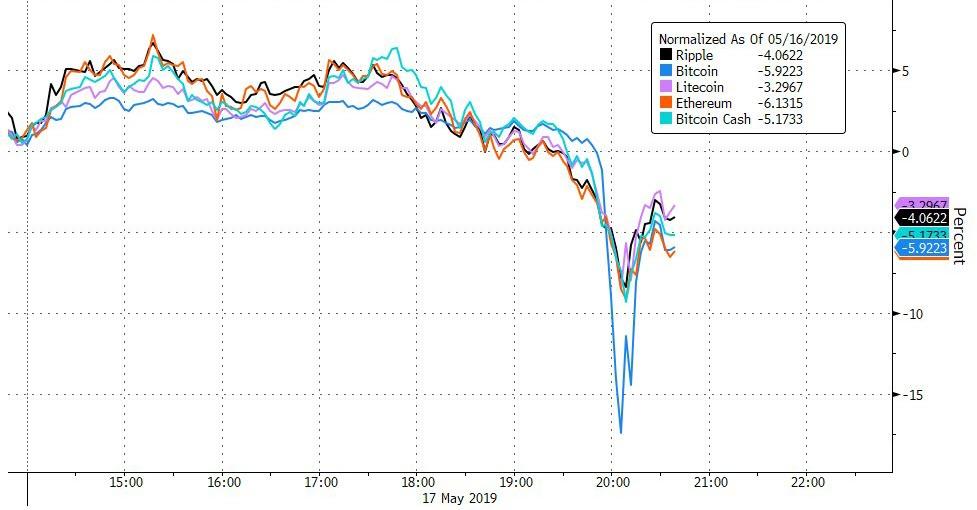 The insta-crash, which took place in a news vacuum and without an immediate catalyst, looked technical and positioning-led on the derivatives side. Courtesy of our cryptocurrency derivative expert friends at Skew, below is a breakdown of what happen in those minutes that send Bitcoin over $1000 lower.
To start with, 5,000 bitcoin went through on European physical exchange Bitstamp between 3.45 a.m and 4.15 a.m (London time, UTC +1) crashing the price down to $6,178 on the exchange.