Confirming earlier reports, Trump said plans to impose auto tariffs on EU auto imports by six months.
TRUMP SAYS EU, JAPAN AUTO TARIFFS DELAYED FOR AT LEAST 180 DAYS
WHITE HOUSE SET TO ANNOUNCE UP TO SIX MONTH DELAY IN DECIDING WHETHER TO IMPOSE TARIFFS ON IMPORTED CARS AND PARTS FRIDAY
One analyst told BBG that the delay is a sign that the administration is shelving its plans for a broader trade battle, but still, everything else pales in comparison to China.
"So one part of the trade fight is being put off. And hopefully we'll soon know if the metals tariffs the U.S. imposed on Mexico and Canada will be torn down after this week's proposal. But all that pales in comparison to the China situation."
Unfortunately, the jawboning has met with limited success. US stock futures have moved off their lows for the session on the news.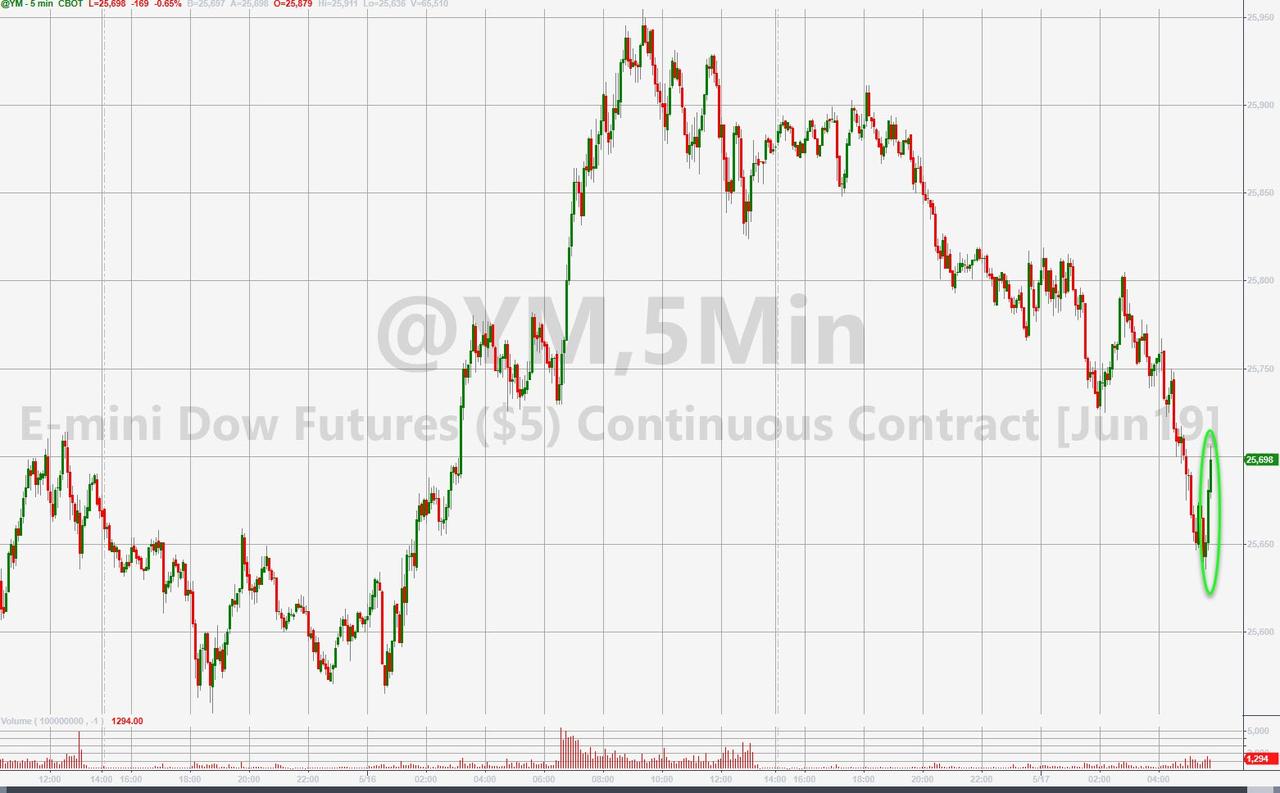 Stocks have again bounced off resistance around 25,950, the highs from last Friday's dead-cat bounce.