News Link • TERRORISM • https://www.zerohedge.com
Shortly after the death toll from Sunday's Easter bombings in Sri Lanka climbed above the 300 mark, ISIS validated the Sri Lankan government's suspicions that a domestic jihadi organization had help from an international terror network while planning the bombings were validated when ISIS took credit for the attacks.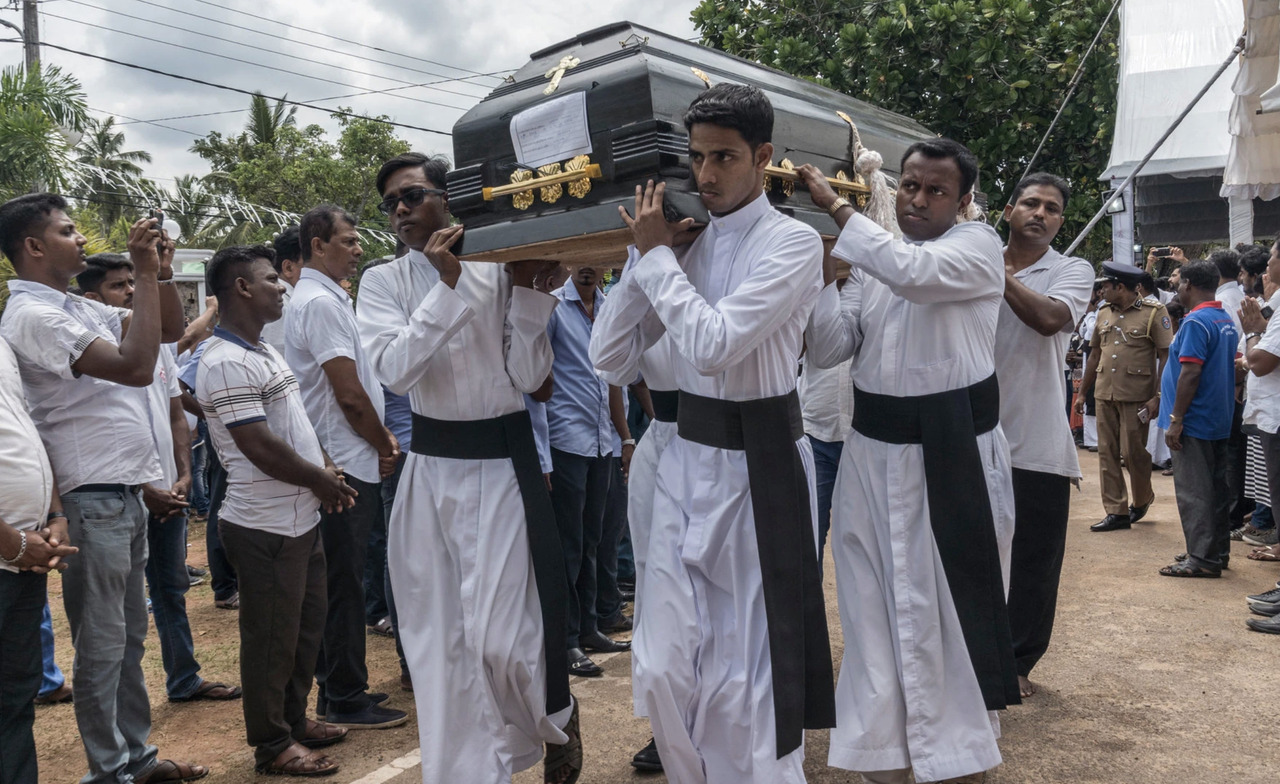 The claim was made via a report from ISIS's Amaq news agency. Though the group has lost almost all of the territory that was once part of its transnational caliphate, ISIS now boasts cells across the Muslim world, including in North Africa and elsewhere. Before ISIS took credit for the attack, a Sri Lankan official revealed that Sunday's attacks were intended as retaliation for the killing of 50 Muslims during last month's mass shooting in Christchurch, New Zealand.
However, the Sri Lankan government didn't offer any evidence for that claim, or the claim that Sunday's attacks were planned by two Islamic groups (though that now appears to have been substantiated by ISIS's claim of responsibility). The group is believed to have worked with the National Tawheed Jamaath, according to the NYT.
"The preliminary investigations have revealed that what happened in Sri Lanka was in retaliation for the attack against Muslims in Christchurch," State Minister of Defense Ruwan Wijewardene told the Parliament.
Meanwhile, the number of suspects arrested in connection with the attacks had increased to 40 from 24 as of Tuesday. The government had declared a national emergency that allowed it sweeping powers to interrogate and detain suspects.
On Monday, the FBI pledged to send agents to Sri Lanka and provide laboratory support for the investigation.
As the death toll in Sri Lanka climbs, the attack is cementing its position as the deadliest terror attack in the region.
321 (as of now): Sri Lanka bombings, 2019
257 Mumbai attacks, 1993
189 Mumbai train blasts, 2006 166 Mumbai attacks, 2008
151 APS/Peshawar school attack, 2014
149 Mastung/Balochistan election rally attack, 2018
Meanwhile, funeral services for some of the bombing victims began on Tuesday.
Even before ISIS took credit for the attack, analysts told the Washington Post that its unprecedented violence suggested that a well-financed international organization was likely involved.