News Link • Iran • https://www.zerohedge.com
Update 3: Oil prices have erased their earlier gains and fallen below a key technical level after a State Department official revealed that the wind-down period for removing the waivers on Iranian crude exports would be a year.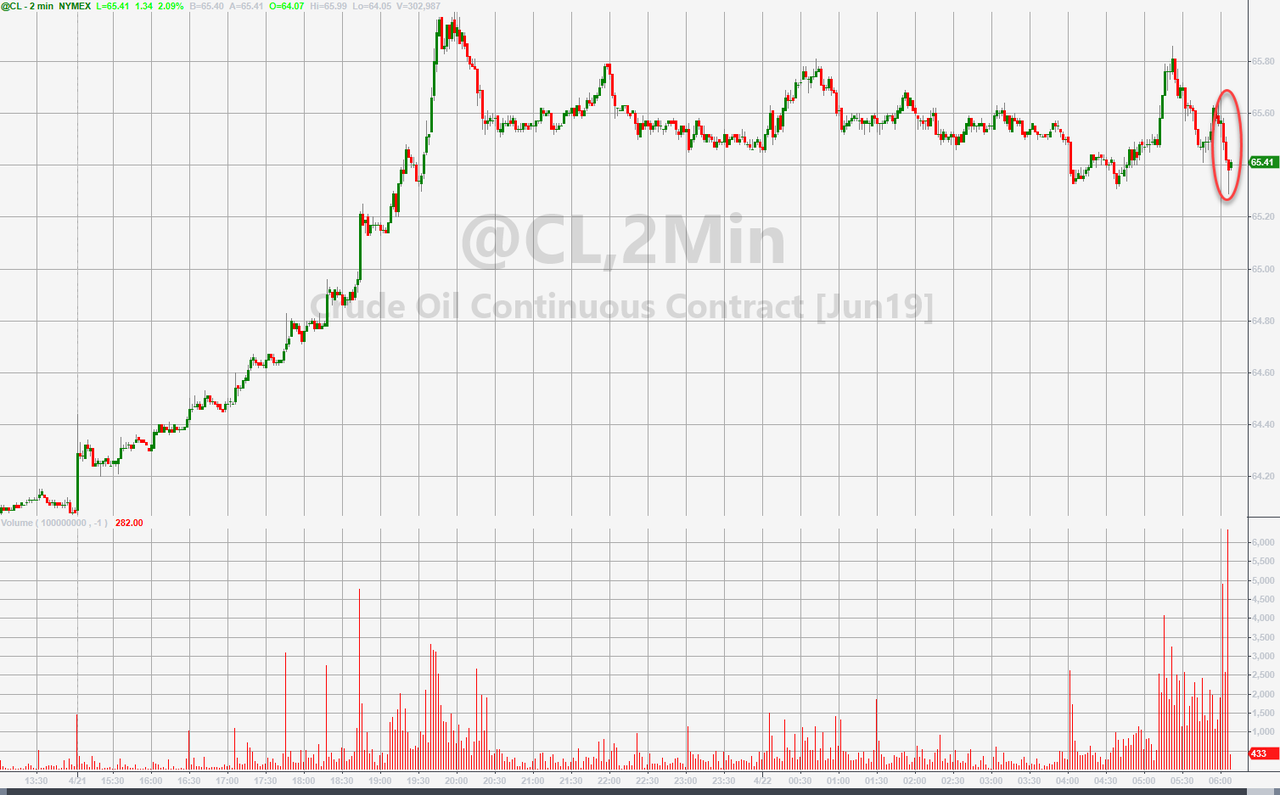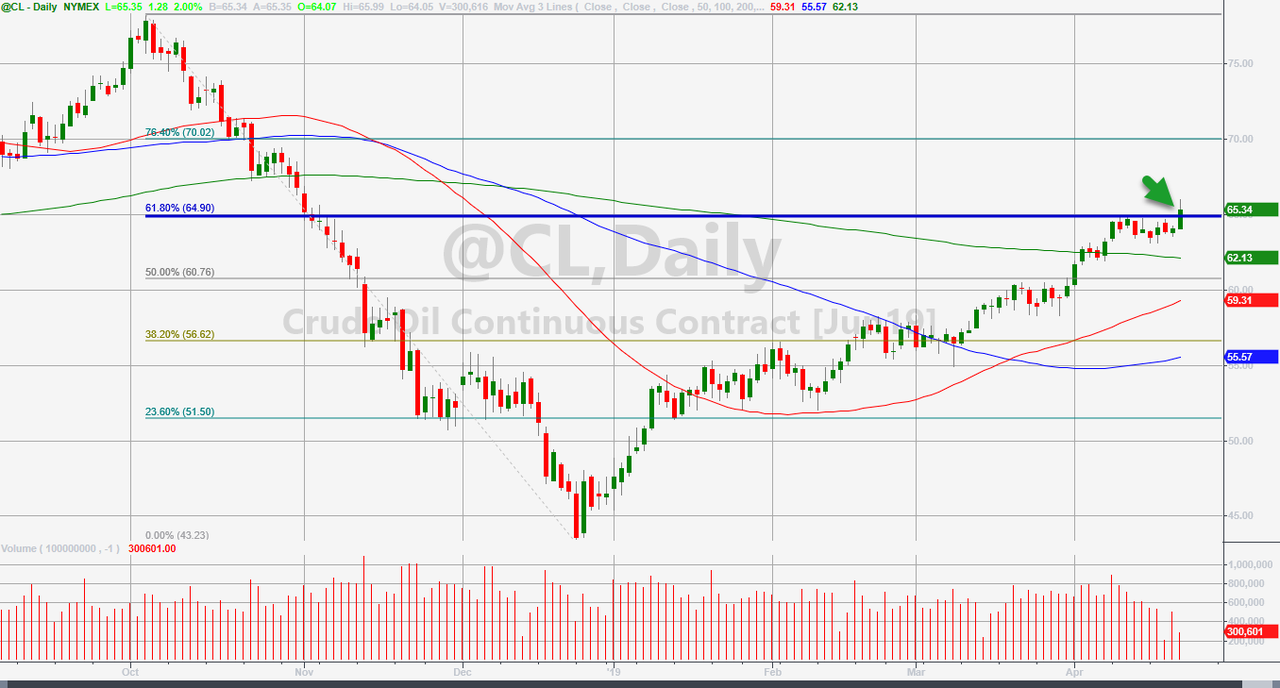 Saudi Energy Minister  Khalid Al-Falih said the kingdom will in the coming weeks consult with other producers to ensure a well-balanced oil market.
* * *
Update 2: Pompeo started by addressing Sunday's attacks in Sri Lanka, confirming that Americans were among the victims and affirming that the US stands with the Sri Lankan people in confronting terrorism and respecting religious freedom.
Pompeo credited Trump with implementing the sanctions and denying the Iranian regime some $10 billion in revenue. He affirmed this on Twitter.