In the latest indication of how the financial burden of the 737 MAX's troubles will ultimately be borne by Boeing's airline customers, American Airlines announced on Sunday that it would cancel all flights with Boeing 737 MAX 8 planes through Aug. 19, the longest stretch of cancellations announced by a US airline since regulators around the world grounded the planes following the March 10 crash of ET302. The cancellations will amount to 115 flights per day -  about 1.5% of American's total during each day of the summer travel season.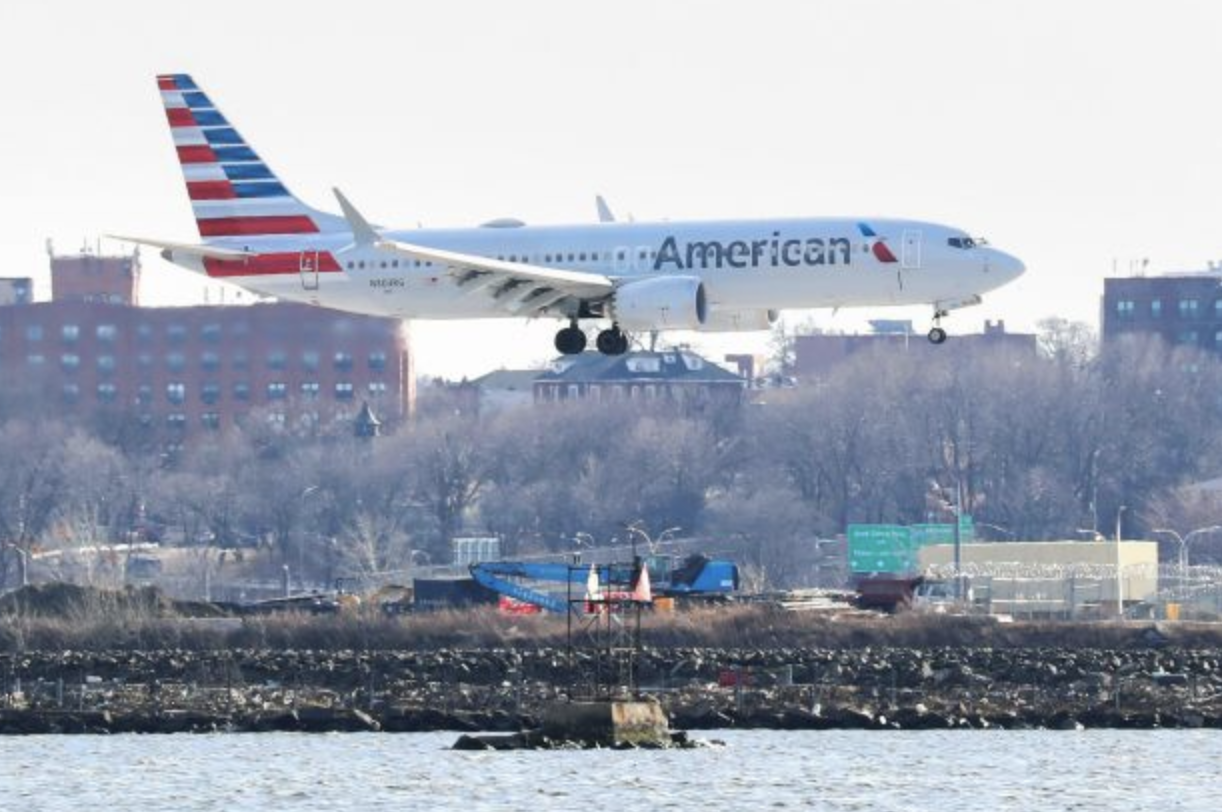 The airline had previously cancelled flights through early June. AA's decision to extend cancellations follows United's decision to cancel all MAX flights through June 5, and Southwest canceled them through Aug. 5. The cancellations are expected to severely hamper travel during the busy summer season, when families typically take vacations.
Read the full statement from American's Chairman and CEO Doug Parker and President Robert Isom:
Dear fellow team members,
As we prepare for summer, our focus is around planning for the busiest travel period of the year. Families everywhere are counting on American Airlines for their summer vacations, family reunions, trips to visit friends and adventures overseas. Our commitment to each other and to our customers is to operate the safest and most reliable operation in our history.
To further that mission, we have made the decision to extend our cancellations for the Boeing 737 MAX aircraft through Aug. 19. Based upon our ongoing work with the Federal Aviation Administration (FAA) and Boeing, we are highly confident that the MAX will be recertified prior to this time. But by extending our cancellations through the summer, we can plan more reliably for the peak travel season and provide confidence to our customers and team members when it comes to their travel plans. Once the MAX is recertified, we anticipate bringing our MAX aircraft back on line as spares to supplement our operation as needed during the summer.
The planning team is working on this action now and in total, approximately 115 flights per day will be canceled through Aug. 19. These 115 flights represent approximately 1.5 percent of American's total flying each day this summer.
We remain confident that the impending software updates, along with the new training elements Boeing is developing for the MAX, will lead to recertification of the aircraft soon. We have been in continuous contact with the FAA, Department of Transportation (DOT), National Transportation Safety Board (NTSB), other regulatory authorities and are pleased with the progress so far.
Our Reservations and Sales teams will continue to work closely with customers to manage their travel plans, and we appreciate their outstanding efforts to care for our customers. Your professionalism and care for customers is second to none, and we thank you for all you do every day for our customers and for each other.
AA said customers would have the option of rebooking their flights or receiving a refund. The airline said it might try to find other planes to fill in for 737 MAXs on certain scheduled flghts.