A Different Way To Look At Market Cycles
In this past weekend's newsletter we noted the issues of similarities between the current market environment and previous market peaks in the past. To wit:
"It isn't just the economy that is reminiscent of the 2007 landscape. As noted above, the markets also reflect the same. Here are a couple of charts worth reminding you of. 
Notice that at the peaks of both previous bull markets, the market corrected, broke important support levels and then rallied to new highs leading investors to believe the bull market was intact. However, the weekly 'sell signal' never confirmed that rally as the 'unseen bear market' had already started."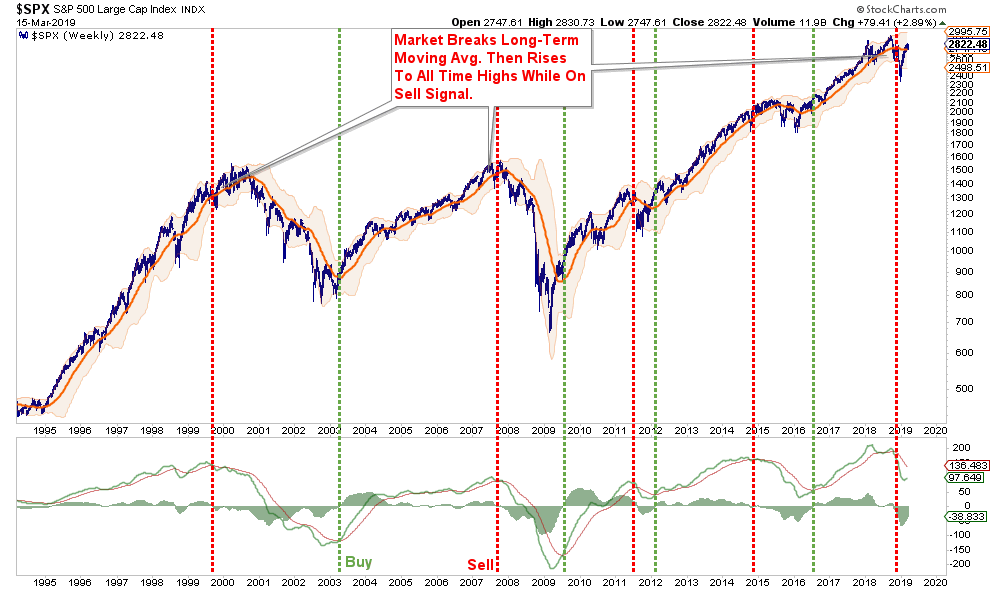 "Currently, relative strength as measured by RSI on a weekly basis has continued to deteriorate. Not only was such deterioration a hallmark of the market topping process in 2007, but also in 2000."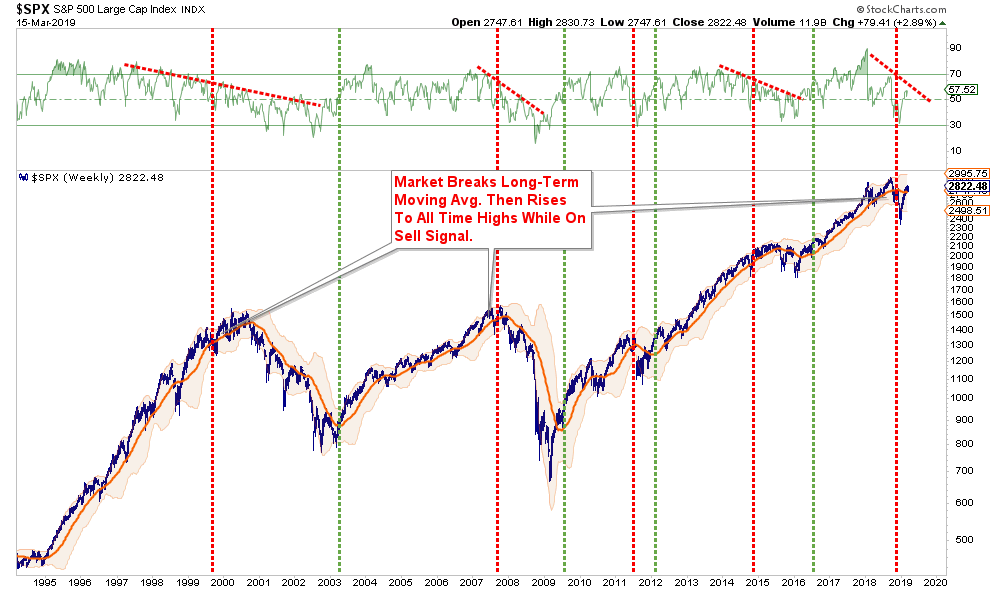 "The problem of suggesting that we have once again evolved into a "Goldilocks economy" is that such an environment of slower growth is not conducive to supporting corporate profit growth at a level to justify high valuations."