News Link • Turkey • https://www.zerohedge.com
More than 500 hundred chateaux have been abandoned at the Burj Al Babas luxury housing development in Turkey after its developer filed for bankruptcy last November. The homes were crafted for wealthy Gulf investors in Turkey's northern Bolu province, but as soon as the country slipped into an economic recession, the land development project collapsed.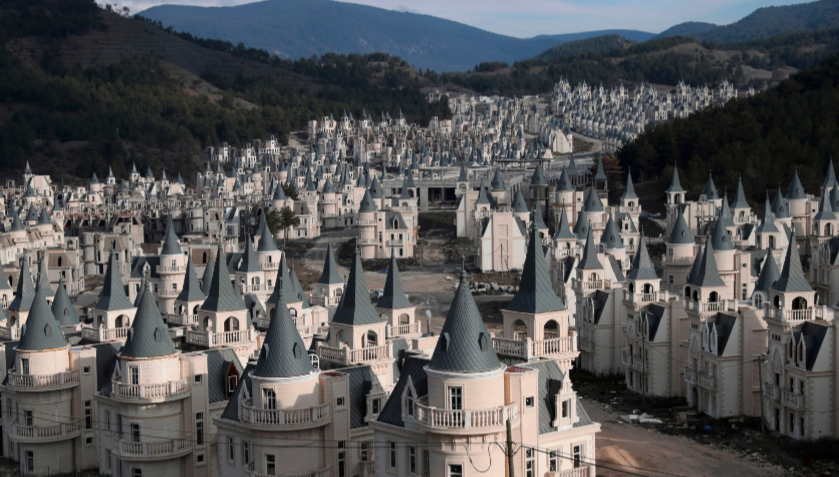 About halfway between Istanbul and Ankara, the Burj Al Babas development will contain 732 chateaux when, or if, it ever finishes.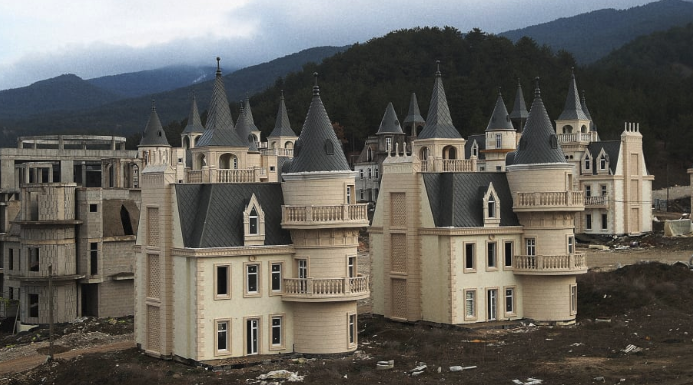 Started in 2014, hundreds of homes have been left unfinished since the downfall of the Turkish economy in 2018 led to developer Sarot Group to file for bankruptcy in November. The group has debts of $27 million, the AFP elaborates on the housing crisis unfolding in Turkey.
"Unfinished and empty housing projects are strewn across the country, testimony to the trouble the construction sector, and the wider economy, now finds itself in. The construction sector has been a driving force of the Turkish economy under the rule of [Turkish president Recep Tayyip] Erdogan, who has overseen growth consistently above the global average since he came to power in 2003. But the sector contracted 5.3% on-year in the third quarter of 2018."
"Three out of four companies seeking bankruptcy protection or bankruptcy are construction companies," said Alper Duman, associate professor at Izmir University of Economics.
Clients from Bahrain, Iraq, Kuwait, Oman, Qatar, Saudi Arabia and the United Arab Emirates purchased 350 of the homes, according to Hurriyet, at $370,000 to $530,000 per unit.