News Link • Government • https://www.theatlantic.com
In January 1933, President Herbert Hoover found himself in a position familiar at that point to millions of Americans: He was about to lose his job. Unsure of what the future might hold, he considered whether to accept an offer of a regular appearance on a weekly radio program sponsored by the Old Gold tobacco company. Hoover found the idea distasteful—becoming a speaker on a show whose ultimate purpose was to advertise cigarettes seemed to him a debasement of the presidency—but it was a desperate time. As he wrote to his press secretary, Theodore Joslin, "It is probably something I cannot do, but, well, I hate to say it, but I need that $150,000, Ted."
Meanwhile, the financial structure of the United States was approaching collapse. At the start of Hoover's presidency, 24,000 banks had been open for business throughout the country. By 1933, 10,000 of these had shut their doors. One state after another—Nevada, Iowa, California—was suspending normal bank operations in order to keep frightened depositors from withdrawing their cash. Publicly, Hoover insisted that the solution to the panic was a recommitment to the gold standard by nations that had recently abandoned it, such as Great Britain; he blamed the impending Roosevelt administration for sowing fear and discord. But privately, only a day before Michigan declared a bank holiday to protect its faltering financial system, he told Edgar Rickard, an old friend from Hoover's days as a mining engineer and executive, to withdraw "$10,000 in bills" for emergencies.
Basic
The story of an angst-filled Hoover quietly squirreling away funds while lecturing the country about the moral necessity of keeping the banks open is one of the pleasures of Eric Rauchway's Winter War, a crisp narrative of the four-month interregnum between Franklin D. Roosevelt's victory in November 1932 and his assumption of the presidency in March 1933. To write a whole history of what is essentially a prelude may seem odd. But Rauchway, who teaches at UC Davis, argues that in the conflict between the lame-duck Hoover and the incoming Roosevelt, we can already see the tension between the New Deal and the opposition to it that would structure American politics for much of the rest of the 20th century.
More Stories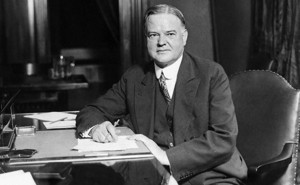 Herbert Hoover: The Crisis and the Political Parties, September 1937 Issue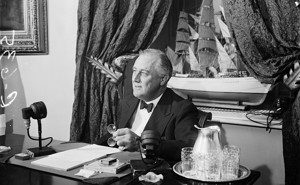 The Roosevelt Experiment, February 1934 Issue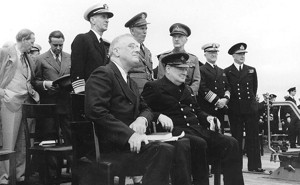 Isaiah Berlin on FDR: 'The Only Light in the Darkness'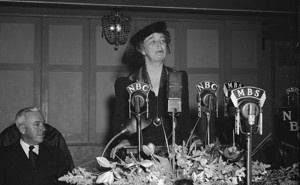 Eleanor Roosevelt: What Has Happened to The American Dream?
The New Deal, he maintains, was not a matter of invention and experimentation, as it has sometimes been interpreted to be. On the contrary, it reflected a clear ideological direction—one that American voters had consciously chosen in the fall of 1932. What is more, he suggests that these four months marked a distinctive moment of uncertainty and crisis in American history—a time of panic, anxiety, and political violence, when the basic economic and political structures of the United States were challenged in ways that they had not been since the Civil War. Rauchway presents a Roosevelt for our own polarized age, an act of historical imagination that delivers real insights yet also simplifies a complex period.