Sunday February 3, 2019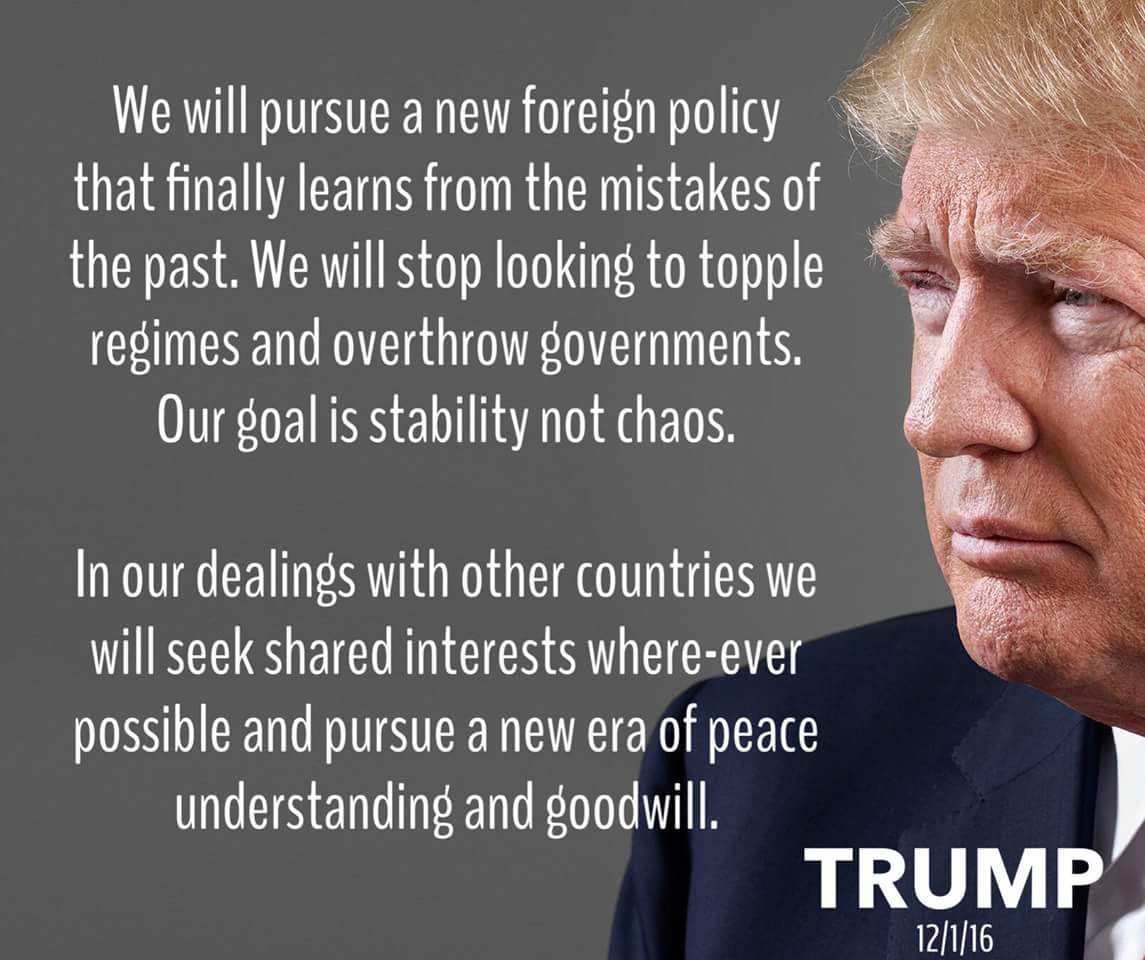 It has been just over a week since I last wrote to you, at the time just before Trump's Venezuela regime change operation hit the mainstream media. I warned that his recognition of an unelected politician as president and his dedication to install that politician with violence if necessary would constitute the worst mistake of his presidency. 
Since that time, Trump, through his neocon proxies, has doubled down on his Venezuela regime change plan to the point where the US is seizing Venezuela's assets and channeling millions to the unelected opposition in the hopes that with a US cash infusion Washington's regime change plans can become facts on the ground in the country. Of course for that to happen, it will require massive amounts of bloodshed, as regime neocons are already touting what they claim are opposition supporters on the street as evidence their regime change operation is legitimate and supported by "the people."

But even if their photos are not manipulated and altered by those forces and institutions working on regime change (like the CIA, which has been dedicated to the overthrow of the Venezuelan government for at least the past 17 years), do thousands of people in the streets constitute a legitimate mandate in the "international rules-based order" so often cited by the interventionists? What of the thousands of us who demonstrated that freezing day in late 2002 against the Bush Administration's march to war in Iraq? So we don't count according to them?

What about the 2017 "Women's March" against Trump? It was said to be the largest demonstration in US history. Surely the largest demonstration in US history means that Trump's electoral mandate is invalid, no? Because even if Bolton's Tweeted photos from the opposition demonstrations today in Venezuela are not CIA cook-ups, that is exactly what the neocons are claiming: people in the street = overturn elections. I guess we are exempt?

As a long-time regime-change watcher, I've never seen such a blatant and open US overthrow of a foreign government. Bolton and his neocons obviously feel so confident that they can pull the wool over Trump's eyes that they don't even try to justify their efforts on national security or even "humanitarian" intervention grounds. And they are moving at a frenzied pace, no doubt emboldened by not a whimper of protest from the "opposition" party in Washington, which is in fact just the left wing of the war party.

The leaders of this regime change have oceans of blood on their hands from all the horrific "liberations" they have pushed in the past, but shockingly no one seems to be asking questions. As neocon Secretary of State Mike Pompeo said: "Now it is time for every other nation to pick a side. No more delays, no more games. Either you stand with the forces of freedom, or you're in league with Maduro and his mayhem." 

For those who cannot remember recent history, this is a re-statement of the disastrous Bush policy as crafted by the neocons, "Every nation, in every region, now has a decision to make. Either you are with us, or you are with the terrorists."

What will be conveniently lost in the rapid pace of the neocon and media spin machine on Venezuela will be the original legal grounds upon which the US has based its case that opposition politician Juan Guaido is in fact the president of Venezuela. RPI Academic Board Member and long-time regime-change observer John Laughland has written a very important article reminding us that the legal basis of the US (and EU) recognition of Juan Guaido as president of Venezuela is not only a stretch of the Venezuelan constitution: it is a bald-faced lie!