Facebook has long had the same public response when questioned about its disruption of the news industry: it is a tech platform, not a publisher or a media company.
But in a small courtroom in California's Redwood City on Monday, attorneys for the social media company presented a different message from the one executives have made to Congress, in interviews and in speeches: Facebook, they repeatedly argued, is a publisher, and a company that makes editorial decisions, which are protected by the first amendment.
The contradictory claim is Facebook's latest tactic against a high-profile lawsuit, exposing a growing tension for the Silicon Valley corporation, which has long presented itself as neutral platform that does not have traditional journalistic responsibilities.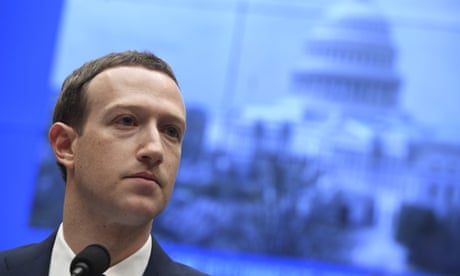 Zuckerberg set up fraudulent scheme to 'weaponise' data, court case alleges
The suit, filed by an app startup, alleges that Mark Zuckerberg developed a "malicious and fraudulent scheme" to exploit users' personal data and force rival companies out of business. Facebook, meanwhile, is arguing that its decisions about "what not to publish" should be protected because it is a "publisher".
In court, Sonal Mehta, a lawyer for Facebook, even drew comparison with traditional media: "The publisher discretion is a free speech right irrespective of what technological means is used. A newspaper has a publisher function whether they are doing it on their website, in a printed copy or through the news alerts."
The plaintiff, a former startup called Six4Three, first filed the suit in 2015 after Facebook removed app developers' access to friends' data. The company had built a controversial and ultimately failed app called Pikinis, which allowed people to filter photos to find ones with people in bikinis and other swimwear.
Six4Three attorneys have alleged that Facebook enticed developers to create apps for its platform by implying creators would have long-term access to the site's huge amounts of valuable personal data and then later cut off access, effectively defrauding them. The case delves into some of the privacy concerns sparked by the Cambridge Analytica scandal.
For years, Facebook has been saying publicly ... that it's not a media company. ?This is a complete 180
Facebook has rejected all claims. Mehta argued in court Monday that Facebook's decisions about data access were a "quintessential publisher function" and constituted "protected" activity, adding that this "includes both the decision of what to publish and the decision of what not to publish".
David Godkin, an attorney for Six4Three, later responded: "For years, Facebook has been saying publicly that it's not a media company. This is a complete 180."
Questions about Facebook's moral and legal responsibilities as a publisher have escalated surrounding its role in spreading false news and propaganda, along with questionable censorship decisions.
Eric Goldman, a Santa Clara University law professor, said it was frustrating to see Facebook publicly deny that it was a publisher in some contexts but then claim it as a defense in court.