Here's some recent news the MSM decided is too real to report on.
First up- Attorney General Jeffrey Sessions is under tons of scrutiny by the liberal media for his supposed meeting with a Russian Envoy. Sessions now faces a pointless hearing for doing what politicians are supposed to do.. talk with each other.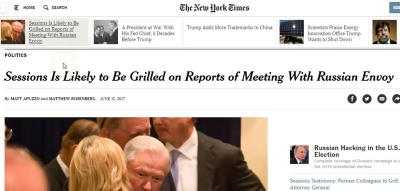 The MSM are all overlooking an actual scandal with Sessions now asking congress for the power to prosecute medical marijuana providers.