Technologies such as the blockchain are enabling alternative ways of creating and distributing money outside central banks and states.
If we don't change the way money is created and distributed, we will never change anything. This is the core message of my book A Radically Beneficial World: Automation, Technology, and Creating Jobs for All.
The Panama Papers offer damning proof of this: increasing concentrations of wealth and power that are free of any constraint (such as taxes) is not just the consequence of centralized money and state power–this inequality is the only possible output of centralized money and state power.
Here is a graphic portrayal of just how concentrated global wealth really is: the top .7% (less than 1%) own 45% of all global wealth, and the top 8% own 85%.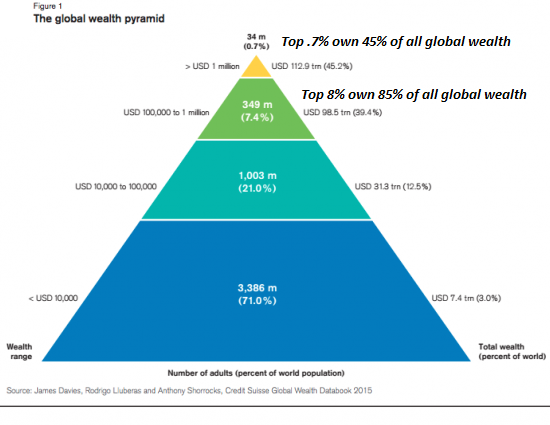 Here is a depiction of wealth in the U.S.: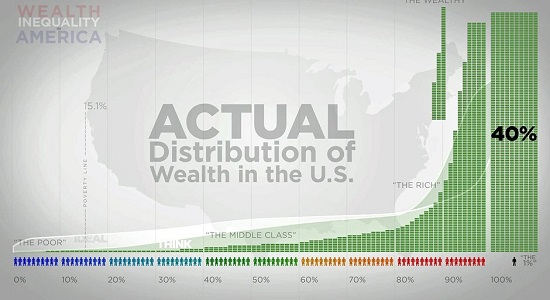 Here is my description of how centralized money and finance inevitably creates debt-serfdom as its only possible output: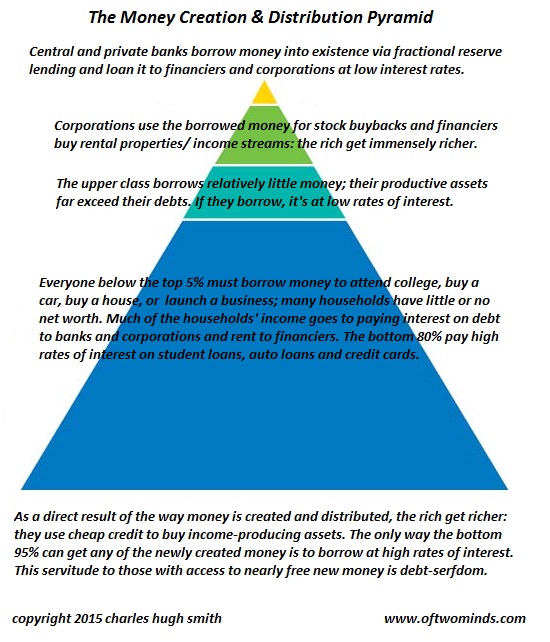 Once the creation and distribution of money are centralized, the corruption of political power is inevitable, as wealth can always buy political favors, such as tax evasion schemes.
Concentrations of private wealth and the central state are simply two sides of the same coin. Private wealth, monopolies, and cartels are all protected and enforced by the state/central bank: the status quo exists to protect the privileges of the few at the expense of the many.